Trust Frontier to carry it for you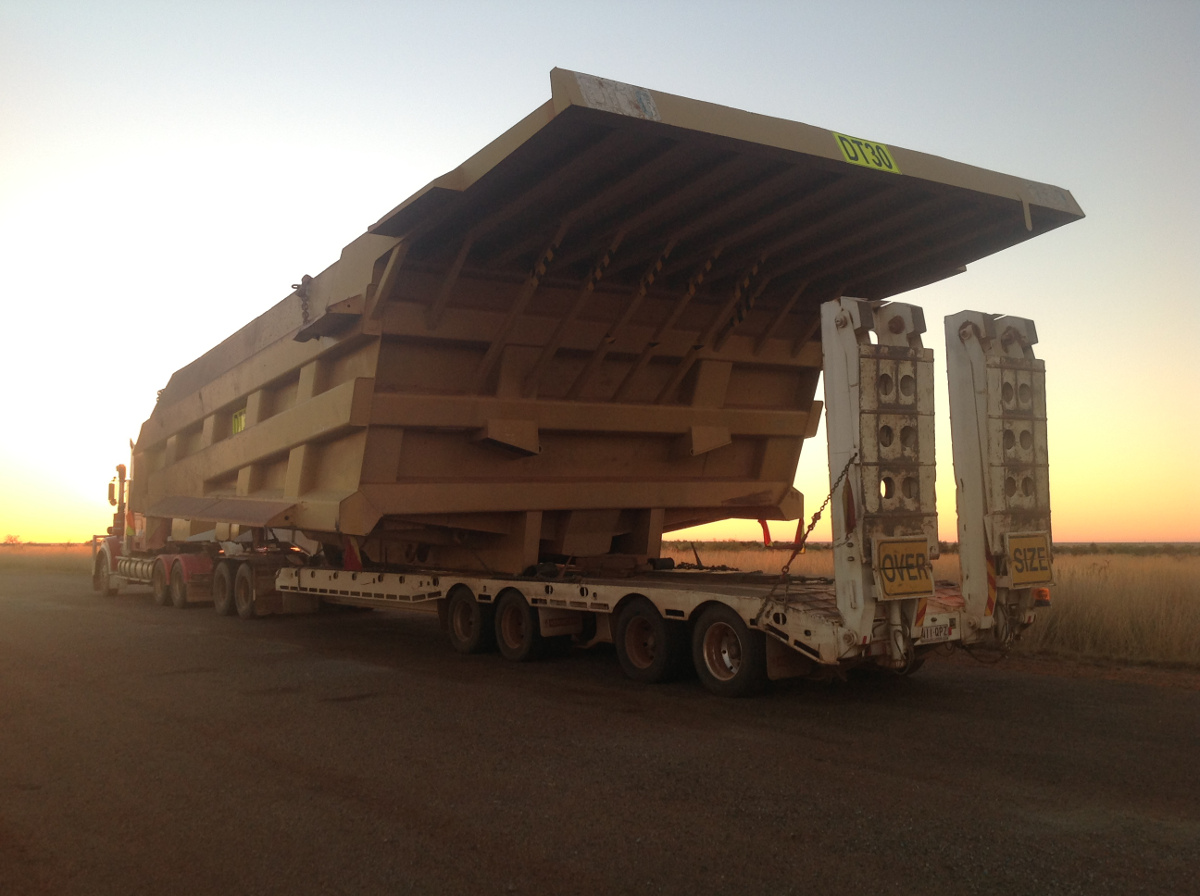 Frontier Transport provides reliable heavy haulage transport and experienced oversize transport of valuable heavy equipment or machinery and large loads.
Deal direct with the owner of Frontier Transport, Irish trucker and owner driver Martin King. Make the right logistics decision on the back of a life-time of experience across 7 countries.
Frontier Transport will deliver no matter what your load is or where it has to go. Long distance loads, loads across the street, light back loads, wide loads or oversize loads and loads requiring pilot car escort or police escort.
Equipped with Kenworth T904 pulling dolly and split quad axle with widening deck. Call Martin if your load is oversize or up to 55 tonne.
Examples of equipment or machines Martin has transported include Caterpillar (CAT) machines, dozers (eg D8, D9), excavators, rollers, loaders, graders, cranes, water trucks, crushers, mining and gas equipment.
For current documents, see this page.